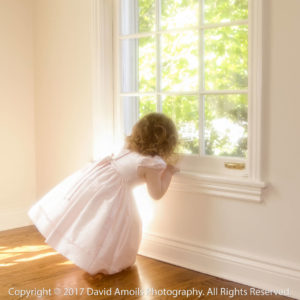 The David Amoils Photography Experience
"True photography is the art of painting with light"
– David Amoils, circa 1993.
Walking into David Amoils Photography Studio is like walking into a child's wonderland. Colourful, warm and inviting, our studio is designed to make everyone, children and adults alike, feel welcome, safe and happy. Photo shoots in our studio are an amazing experience, as David easily brings out the smiles and laughter of even the most shy and quiet children with his warm, caring and relaxed demeanour. Whether you want exquisite portraits of your child, a fun family photo shoot outdoors, or a four-generation masterpiece, we will create unique works of art and memories that will last you a lifetime. David Amoils Photography's images, products and services are highly imaginative and versatile, and we have a variety of exclusive programs to suit everyone's needs.
We are located inside

Please click here to download our brochure.
We have installed a new, more secure private gallery system, so please call the studio at 905.882.6770, so we can assist you with your online orders and requests.